Deploy on-demand training and real-to-life simulations that fast-track agent learning with Startek® AI Coach
Simulate real-life customer interactions, including live chat and voice, to perfect agents' skills, reduce agent attrition and enhance the customer experience (CX)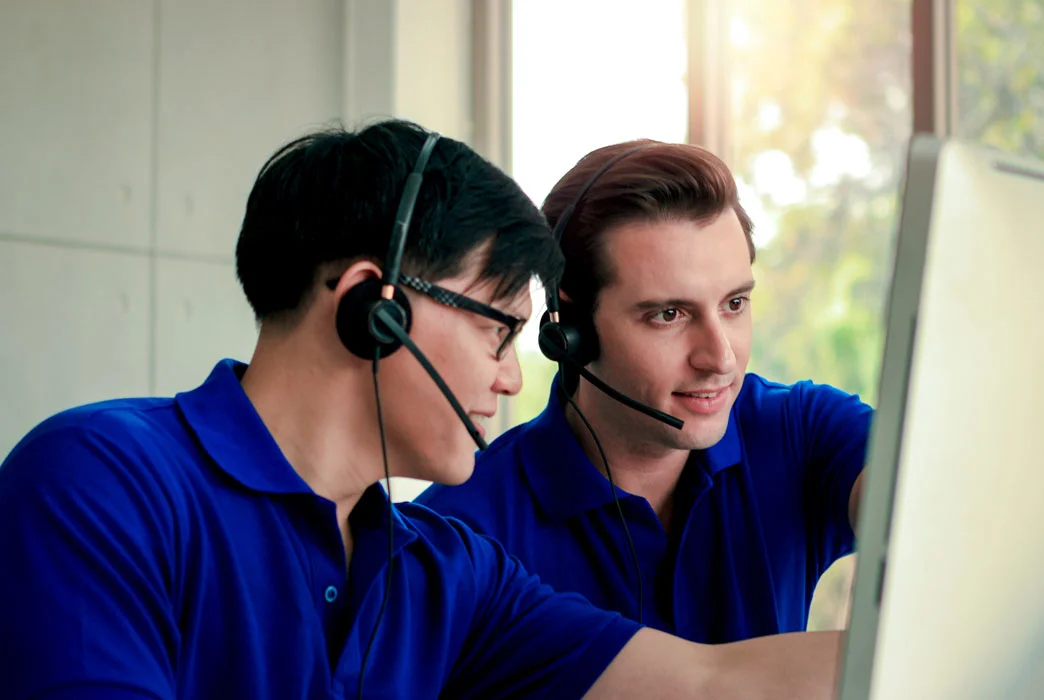 The progression from training class to production floor can be a daunting experience for new customer service agents. Managing live interactions requires agents to focus attention on the customer and understand their needs while moving between screens to record and access information. At the same time, agents must be knowledgeable about internal processes and changing product and service information.
With as many as 96% of customers willing to go elsewhere in response to poor service, your brand can't afford to leave agent training to chance.
Startek® AI Coach
Startek® AI Coach brings on-demand training to contact center teams. By simulating real-life customer contacts, including live chat and voice interactions, agents can perfect their skills in a safe environment.
High-grade speech-to-text transcription and AI models enable Startek AI Coach to prompt best practice actions in real-time, increasing speed to proficiency.
A powerful training tool, Startek AI Coach tracks agent progress over time delivering automated coaching sessions, providing insights and recommending development areas, and maximizing the effectiveness of time spent with live coaches.
Master entry-level skills in a safe environment, including call types, soft skills and adoption of best practices
Suggest learning resources such as e-learning modules
Speed up new hire training by mastering high-impact topics, simulating scorecards and enabling immersive call listening
Drive continuous improvement by closing agent skill gaps among new and tenured agents
Drive confidence and efficiency with ongoing learning opportunities for live agents