Real-time support for agents with Startek® Agent Assist
In-the-moment support across voice and non-voice channels empowers agents, lowers attrition and enhances customer experience (CX).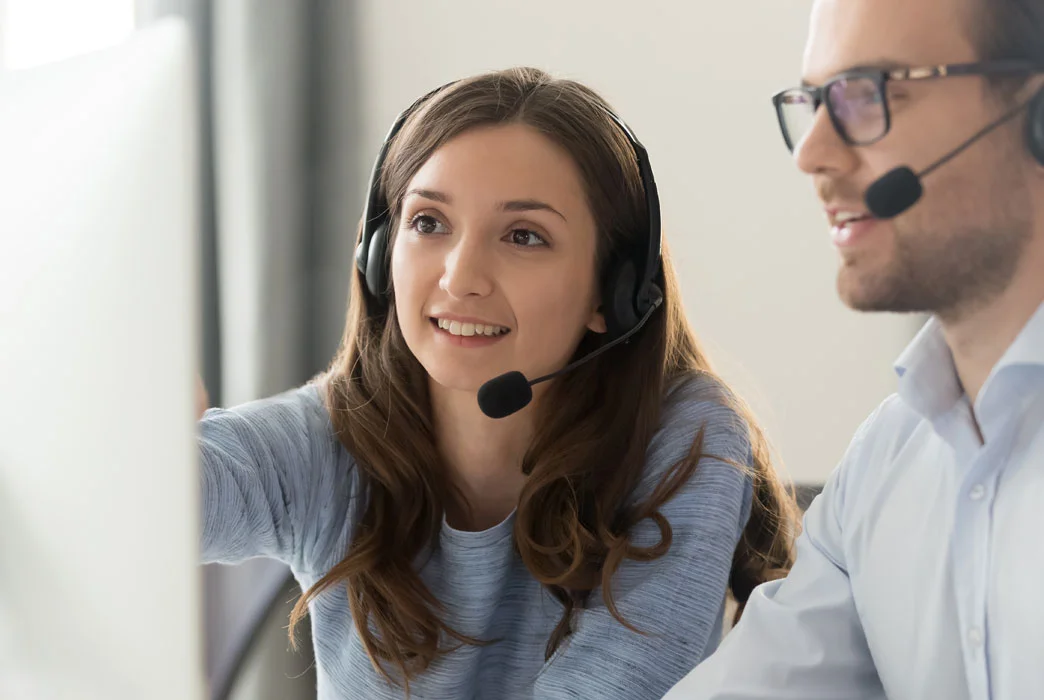 Contact center managers know that the most impactful training happens in the moment, but few organizations have the resources needed to make it possible to have the team coach guiding every agent on every interaction. Real-time agent assistance tools automate in-the-moment support and guidance across voice and text-based interactions, ensuring the most positive outcome every time.
By ensuring team members always have the information and support they need to handle customer inquiries effectively and efficiently, real-time agent assist enables agents to provide a better customer experience.
Startek® Agent Assist
Startek® Agent Assist eliminates the burden of remembering or searching for information, ensuring agents can focus on customer needs, driving customer satisfaction and boosting agent productivity.
By eliminating repetitive tasks and enabling agents to feel more confident in their work, Startek Agent Assist improves the agent experience and reduces attrition.
Drive decision-making with intent-driven workflows
Ensure consistent, accurate responses with instant access to knowledge base resources
Prompt next best actions with real-time guidance, digital "nudges" that suggest next steps and provide agents with the information and support they need to effectively resolve customer queries
Build rapport with sentiment analysis and action prompts based on the customer's demeanor
Monitor and maintain compliance with flags for inappropriate language or mandatory language that has not been shared
Startek Agent Assist supports agents to better manage complex customer service scenarios, such as handling technical support inquiries, resolving billing issues or dealing with complaints.