In 2011, Luis Bonilla walked into the Startek® office as a fresh-faced call center agent eager to learn and make a difference in customer service. 12 years later, Luis leads Operations for Startek Honduras directing a team of 850 associates.
In this blog, Luis shares his career journey and the invaluable lessons that shaped his career.
"Starting my career as an agent at Startek laid the groundwork for my understanding of the customers' needs and taught me the importance of active listening, empathy and problem-solving - skills that I rely on even today.

The experience gained as an agent equipped me with first-hand insights that I carried with me into leadership positions. Today, as I lead Operations, I draw upon the lessons learned from those early days to drive efficiency, foster collaboration and ensure a customer-centric approach across the entire team.

After gaining a deep understanding of the front line of customer experience (CX) delivery as an agent, I was presented with an exciting opportunity to transition into a training role. Becoming a trainer allowed me to share the knowledge I had acquired to new agents, fostering a sense of camaraderie and ensuring consistency in service quality.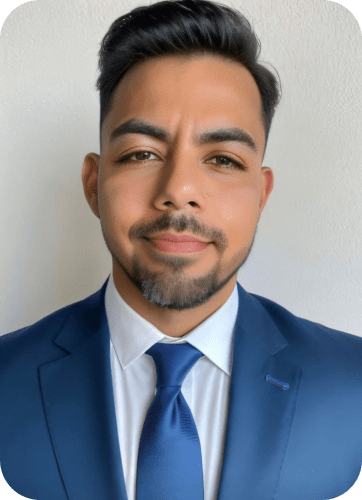 Luis Bonilla - Director Operations
In this role, I developed a greater understanding of the importance of consistency across agents and teams in the delivery of truly world-class CX. Continuing my journey, I moved into Quality Assurance (QA), a role that further expanded my horizons. By evaluating processes and ensuring consistent customer experience, I delved into the intricacies of operational excellence. This experience heightened my analytical skills and improved my attention to detail. My role as a QA Supervisor was pivotal in solidifying my commitment to delivering not just satisfactory but exceptional experiences to our clients' customers. Both these roles provided me with a holistic view of the customer journey, equipping me with insights that would prove invaluable in my leadership role.
For me, the Startek commitment to people development has been a driving force. The organization's support, mentorship programs and investment in training have enabled me to embrace new challenges and thrive in various roles. Throughout my career, I seized the opportunities provided by Startek to undertake a diverse range of training. This training, spanning from leadership development to technical skills enhancement, has played a pivotal role in expanding my knowledge empowering me to contribute more effectively and continue to develop in my career.
I enrolled myself into a coaching program offered by Startek called The Essential Habits of Ideal Dialogue. This communication training program trains and challenges customer experience specialists to become more aware of how they communicate. The course gives associates strategies to use to alter their approach in real-time, enabling them to better anticipate, address and support the needs of the person they are interacting with. The culture of learning and growth at Startek creates an environment where associates are encouraged to explore their potential and has given me the opportunity to learn skills that opened new career paths for me.
One of the most remarkable aspects of Startek is its commitment to recognizing and nurturing talent. As I continued to take on new roles, my managers and mentors recognized my potential and offered me the chance to take on leadership responsibilities. Their willingness to invest time and effort in my development gave me the confidence to stretch beyond my comfort zone and embrace new challenges. Stepping into a leadership role in operations has been a turning point in my career. In this role, I not only manage teams but must also influence the overall direction of the company's operations. This transition was accompanied by its fair share of challenges but knowing my managers have my back and believe in my potential boosted my confidence and inspired me to take on these new responsibilities.
Aligning with Startek values has been a natural and fulfilling journey for me. One of the company's core values, Take Responsibility, resonates deeply with my personal values. From day one, I recognized the significance of accountability in every aspect of my work. This alignment has not only reinforced my commitment to delivering my best but has also empowered me to take ownership of my actions and decisions. The company's culture of responsibility has shaped my work ethic while fostering a sense of pride in taking ownership of projects and outcomes.
My journey from agent to supporting training and QA teams to now leading Operations for Startek Honduras has been nothing short of transformative. As I have progressed within the company, each new responsibility and challenge further honed my abilities and deepened my understanding of process optimization, team management and strategic decision-making.
Startek isn't just a workplace, it's a nurturing ground for talent where hard work and dedication are acknowledged and rewarded with opportunities to advance. I've had the privilege of creating strategies that align with the company's vision as well as nurturing a culture of innovation and collaboration among my team. Based on my journey, I wholeheartedly recommend starting off as a call center agent to anyone embarking on the first steps of their career. Job seekers can underestimate the wealth of learning and growth opportunities that a role in the contact center offers. The skills you need to shine delivering customer support are the skills you will need for a successful and well-rounded future and Startek offers an environment where your responsibilities grow as your skills develop."